What's News at ADAT This Week: 12.1.17
Leadership Blog – ADAT Participates in a Week of Code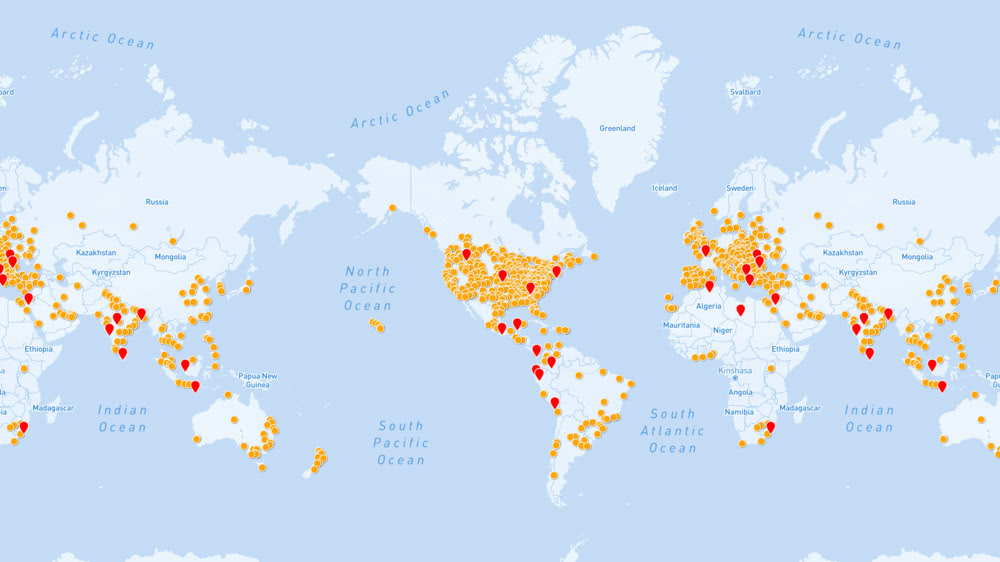 Week of Code is an international event during which educators pledge to teach coding to their students for one hour during the week of December 2nd.
Coding is a skill that is in line with many of our values – problem solving, creativity, and turning ideas into something real. Moreover, coding prepares students for the future.
Students who graduate college and are fluent in a coding language earn 40% more than the average college graduate.  
There are currently 500,000 job openings in computer science and that number grows every year.
In the following interview with our technology teacher, Daniel Shiriwastaw, Daniel explains how Adat Ari El Day School will be participating in this exciting event!
What does "coding" mean and why is it important for students to know how to code?
"Coding" is the language a person can use to tell a computer what to do and when to do it. This is important for students to know because it builds problem solving skills, critical and logical thinking skills, and it is becoming increasingly important in today's society. I would even go as far as to say that coding literacy is its own class of what it may mean to be literate in the near future.
What does the coding education look like at Adat Ari El Day School?
At Adat, we use MIT's coding programs Scratch and Scratch Jr., as well as Kodable and Sketch Nation. Scratch and Scratch Jr. use block coding. Block coding is a scaffolded type of coding in which students drag and drop puzzle pieces that provide instructions for the computer. In these programs, our students customize their own animation or interactive videos by telling the computer how they want the characters within the program to move. Block coding lays the groundwork for students to understand how to communicate with and direct machines. We also use Ozobots and the Lightbot App with our younger grades in order to build foundational skills and concepts that will prepare them to use more advanced programs.
Why is it important for Adat Ari El to participate in "Week of Code" if there is already an ongoing coding program on campus?
Coding is a new and emerging means of communication. As such, it is important for our students to know that other schools and organizations value coding and for them to connect coding to something larger than our school community.
What will "Week of Code" look like at ADAT?
Each class will have a different coding experience during their designated technology class time. I will introduce this experience with an explanation of "Week of Code," I will share the image above and this video with the students before we begin. This way, they will understand their place on the international stage of coding.
How does coding relate to ADAT's mission statement:
Coding allows students to "know themselves" by providing a new language in which to express themselves and helps them to communicate their thoughts in a new way. It allows students to "serve others" by facilitating their ability to invent or create new solutions to problems. Coding also empowers our students to "act to improve the world" by not only using new technologies and innovations but by creating them.
Inside the Classroom
Click here to view the Classroom Pages:
Outside the Classroom
Parent/Teacher conferences are scheduled for December 6, 2017 and December 11, 2017. We are using an on-line scheduling service from Ptcfast.com. This system is VERY user friendly.  Just click on the link below or copy and paste the link into your web browser to set up a time for your conference(s).
        http://ptcfast.com/schools/Test_School_1
Select your child's teacher from the list of teachers. If you have more than one child, select each child's teacher. Follow the simple instructions on the screen. You will be prompted to add your name and a VALID email address. Next, you will be sent an email verifying your information. Click on the link in the email and you will be directed back to a list of available time slots for your child(ren). Once you have selected and submitted a conference time, you will receive an email confirmation from Ptcfast.com. It is that simple! *Please DO NOT click on the link in the box for returning parents unless you have already registered for conferences for this session.
If you have any questions or need help scheduling your conference, contact Debra in the Day School office.
We are selling special coupon booklets featuring dining, treats, entertainment, Kosher dining options and many more merchant discounts. The booklets are for $10 each and available for purchase in the Day School office. There are some fabulous coupons in there for Granvile, YumYum Donuts, Nothing Bundt Cakes, Castle Park, and many more great places. 50% of ALL proceeds go to help support the Wildlife Learning Center, and 50% of the proceeds support ADAT Day School! It's a win-win for all!
ADAT Enrichment Classes
REGISTER HERE FOR FALL ENRICHMENT
From the Synagogue

What: All Schools Chanukkah Dinner
When: Wednesday, December 13, 2017
Time: 6:00 – 8:00 p.m.
Place: Jacoby Social Hall
RSVP: shalom@aaeds.org by Monday, December 11, 2017 by 5:00 p.m.
Payment options: Bring payment to DS Office (cash-check or credit card) or pay at the door (credit card only) on 12/13/17.
In The Community
The Federation's Global Teen Twinning Program turned 20 this year! Join hundreds of Twinning alumni, families, and educators to celebrate this milestone on Sunday, December 10th.
The evening's interactive format will allow guests to share your memories about this powerful program that connects students and communities in Los Angeles, Tel Aviv, and Vilnius. Let's proudly acknowledge Twinning's meaningful impact on thousands of young adults and their families over the past 20 years.
During this special evening, we will also recognize Dr. Bruce Powell, Head of School, de Toledo High School, for 20 years of leadership and encouragement of Twinning.
Who: Global Teen Twinning Program of The Jewish Federation
What: Twinning 20th Anniversary Celebration with our Israeli Educators
When: Sunday, December 10, 2017; 4:30-6:30 PM
Where: Stephen Wise Temple, 15500 Stephen S. Wise Drive, Los Angeles 90077 Cost: $36
In honor of our Israeli twins, cheese, dates, and authentic Israeli wines will be served. Dietary laws observed.
Calendar
Mark your calendars for these important dates:
December 6: Parent/Teacher Conferences – no school – day care available
December 11: Evening Parent/Teacher Conferences
December 12: Coffee, Kibbutz and Connect – 8:15 a.m.
December 13: All School Chanukkah Party – 6:00 – 8:00 p.m.
December 15: Winter Break begins – 3:00 p.m.
Click here for the full calendar.  **If you would like to subscribe to the ADAT calendar click here. On the bottom right corner of the ADAT calendar, click "subscribe" and select your preferred calendar type.